Natural Stone Cleaning, Polishing & Sealing
Are you searching for "Natural Stone Cleaning" or "Flagstone Tile Cleaning" in Phoenix, Tempe or Scottsdale, Arizona? If so, Superior Plus AZ can help! To schedule stone cleaning services, give us a call today at 480-835-6526. Superior Plus AZ – a total solution for floor care of homes, offices and businesses. From (Residential and Commercial) natural stone floor cleaning, to tile & grout cleaning throughout the valley – no job is too large or too small. Natural stone can pose unique challenges – cleaning agents should not be too harsh, as they can alter the color or the appearance of stone and grout combinations and ruin the color scheme.
Call 480-835-6526 or Get a FREE QUOTE
At Superior Plus, our experts can be trusted to know the best techniques for cleaning, polishing and renewing your floors to a like-new shine without harming the stone itself. We offer full stone cleaning services, saltillo tile cleaning, marble tile cleaning, flagstone tile cleaning, natural stone tile cleaning, grout renewal and stone floor polishing services – that are all designed to renew and freshen your floors, extending their lifetime while saving you money on replacement flooring. While you relax with a cup of coffee, our well-trained, competent floor care technicians will restore your soiled tile, grout and natural stone surfaces to like-new condition. No job is too challenging for the enthusiastic, conscientious employees of Superior Plus.
Natural Stone Cleaning Services
Are you floors getting dirty from years of abuse? Superior Plus can help clean up dirty floors with our natural stone cleaning services. We can make your stone floor shine like new!
Saltillo tile
Marble tile
Flagstone tile
Travertine tile
Natural stone tile
Grout
Limestone tile
Mexican tiles
Slate tile
Granite tile
Concrete tile
Mexican pavers
Natural Stone Stain Removal
We can remove the following stains from your natural stone:
Oil Based Stains
Organic Stains
Inorganic Metal Stains
Biological Stains
Ink Stains
Paint Stains
Water Spots & Rings
Fire & Smoke Damage
Etch Marks
We start out by pre-spraying the grout lines. We then scrub the grout before using the rotary wand to extract the grime and dirt. The next step is polishing the tile.
Natural Stone Cleaning Process
1. Flooring Inspection:
Inspecting your natural stone will help us determine what type of cleaning you might need. We need to know what type of stone we are dealing with in order to clean it, polish it and seal it correctly.
2. Preparing Cleaning Areas:
We want to keep the rest of your home as clean as possible while we are doing our dirty work. We make sure and protect sourounding areas by covering them up with plastic sheets.
3. Cleaning The Stone:
Our natural stone floor cleaning process with be different for each type of floor. Many variables go into what kind of cleaning you actually need like traffic, soiling conditions, maintenance, use, make-up,etc. We use the most advanced floor cleaning products to clean your natural stone. We use a stone cleaning machine in large open areas and hand scrub hard to reach areas. After scrubbing, we rinse and remove water with a hot water extraction system.
4. Remove Etches & Scratches:
Diamond grinding is used to remove scratches, scuffs and etches from your natural stone. Using mechanical abrasives is the only way to achieve this. Diamond abrasives more specifically remove a small amount of stone to get rid of small scratch and etch marks. Our diamond grinding process includes using water to contain the dust particles.
Natural Stone Polishing
Are your old floors worn out or losing that new factory shine or maybe just want to re-polish high traffic areas that are losing shine? Natural stone polishing means adding gloss to your stone. We can do all of those and more. We will restore your natural stone floor back to its original glossy look or we can add more glass for the perfect finishing touch.
Polishing your natural stone is the second part of the floor restoration process. We use a combination of buffer pads to remove etches and light scratches from the stone. The final step is to seal the tile from receiving any more damage.
Natural Stone Sealing
Natural stone sealing includes, floor preparation, selection of stone sealing application and stone sealer. The sealer will be poured onto the surface and will site until it has fully absorbed and then the excess will be removed and buffed. Sealers with stone enhancers are added to the surfaces where more depth in color is needed. Stone types, surface use and location are all critical for enhancing applications.
Natural Stone Grinding
Stone grinding involves removing uneven or high edges from your natural stone floor. This process can be done for individual stone tiles or for the entire floor. This will create an even surface on the top of your natural stone.
Grout Color Staining & Sealing

Want to change the color or renew your grout? Once the grout cleaning process is complete, a color sealer can be painted on the surface of the grout which creates a newer looking grout surface while still providing adequate protective sealant.
Reliable Stone Floor Cleaning Services Valley Wide.

5 Star Review: "We moved to Phoenix last month and desperately needed someone to refinish our marble floors before our big furniture arrived. Within one business day, the owner, Scott, was over at our house quoting the work. He explained precisely what should be done and quoted a very competitive price. He and his team came back the next day to start the job. They did exactly what they said they would and the floors looked beautiful now! These guys are real pros. It was great doing business with them!" Jeff H.
With multiple valley locations, Superior Plus offers reliable, complete natural stone, carpet, and tile cleaning services for residential and commercial clients throughout the valley – service to Scottsdale, Phoenix, Tempe, Mesa, Gilbert, Chandler, and Glendale, Arizona, and more!
Summary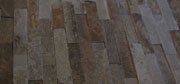 Service Type
Provider Name
Superior Plus AZ
,
1930 E. 3rd St. #17
,
Tempe
,
AZ
-
85281
,
Telephone No.(480) 835-6526
Area
Phoenix, Tempe & Scottsdale, Arizona
Description
If you are searching for residential or commercial "natural stone cleaning", "natural stone polishing" or "natural stone sealing" services or companies in Phoenix, Tempe or Scottsdale, Superior Plus AZ can help!